Do you have any questions?
Register SHOUTcast V2 server on the SHOUTcast.com platform (Before SHOUTcast v2.6)
SHOUTcast V2 is in contrast to its predecessor SHOUTcast V1 no longer automatically registered in the SHOUTcast directory.
If you also want to make your SHOUTcast V2 system available in directory, proceed as follows.
Call SHOUTcast V2 Server
Call up your SHOUTcast server at: http://IP-ADRESSE:PORT and click on "Server Login".
Register SHOUTcast V2 Server / Create Authhash
After logging in, click on the menu item "Create Authhash".
On the following page, fill in all the necessary details about your webradio.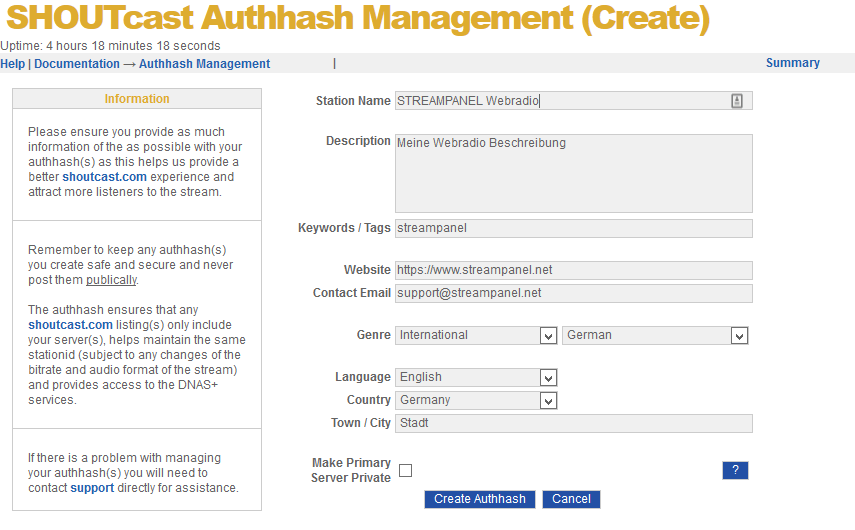 After you have filled in all the details, click on "Create Authhash" again.
I already have an Authhash
Then use the "Manually Set Authhash" option instead of the "Create Authhash" option.
Closing
Your webradio is now registered in the directory and should show up in the directory after a little waiting time.
Attention: Save your Authhash. This is a unique key to identify your webradio on the SHOUTcast.com platform.