Do you have any questions?
Change PHP version / modules
You can customize the PHP version on an account or directory basis.
First call the Web hosting management on. Once here, look for the menu item "Select PHP version".
In the following screen you now set your PHP version.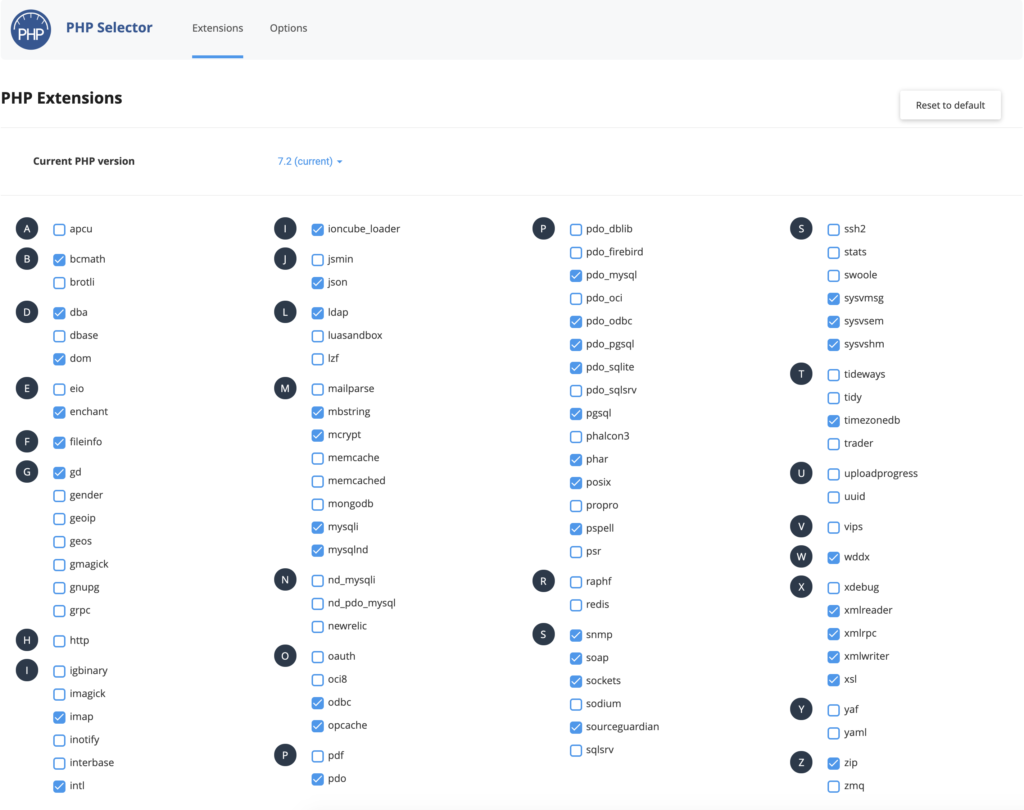 The PHP version and modules that you set here are account-related and apply to all areas. Generally, it is recommended to always set one of the latest versions here. If you are missing a dependency when installing a CMS system or similar systems, you can also activate the appropriate modules here.
If a module is missing, write us a support ticket and we will add it.
PHP version on directory basis
Alternatively, you can set the PHP version to directory base. Click here to go to the corresponding entry.